please scroll down for information on our 2018 trip to TUSCANY
coming in 2019 it's back to France
LE QUERCY – THE LOT VALLEY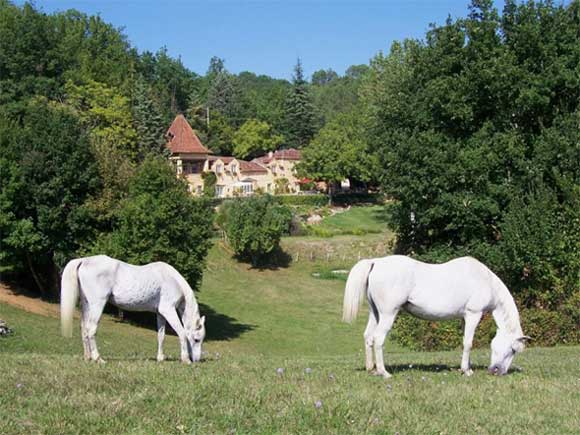 Join Janet and Steve Rogers at beautiful Domaine du Haut Baran, located in the beautiful unspoiled region of the Lot River Valley, just south of the Dordogne Region in Southwest France, for a watercolor painting adventure.
Domaine du Haut Baran, near beautiful Puy l'Eveque, is a popular artist's retreat in a restored 18th Century Country Manor Home with modern accommodations. Our hosts, Rosalie and William Haas( pictured above), will provide a wonderful connection for us to enjoy this special paradise! Janet & Steve will provide instruction throughout the trip. William will be our guide and transport us to and from Toulouse Airport, and to painting locations as well as touring beautiful villages, including St Cirq Lapopie (voted the most beautiful village in France). Rosalie will delight us with delicious French cuisine! They even have 12 Julian Easels for us.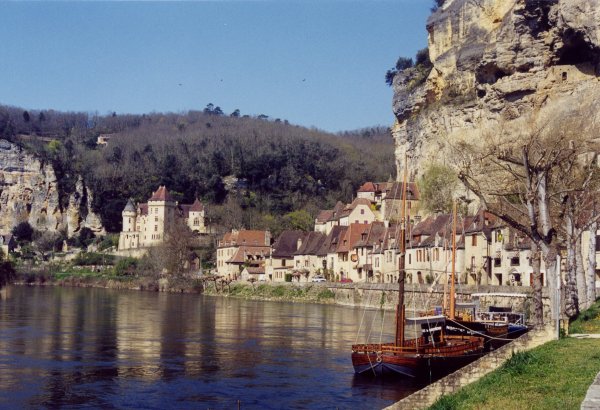 We will have more info on our upcoming 7day workshops at Haut Baran. Our maximum number, including non-painters, is 12 so with two instructors everyone who wants it will receive plenty of attention. Includes a number of meals, transportation, lodging in the beautiful Domaine du Haut Baran and other things spelled out in the prospectus. A small workshop in such a wonderful location will fill quickly so be sure to sign up early!
CHIANTI REGION OF TUSCANY - FLORENCE, ITALY
10 /7 DAY TRIP TO ITALY IN 2018 CHIANTI REGION OF TUSCANY WITH OPTIONAL FLORENCE TRIP
May 23 - 26, 2018 Florence (optional)
May 26 - June 2, 2018 Tuscan Renaissance Center in Chianti Region of Tuscany
Join Janet and Steve Rogers as we return to the beautiful Tuscan Renaissance Center TRC (a perfectly restored monastery) located in the magical and historic Chianti Region of Tuscany, just south of Florence,Italy. Our painting adventure begins with a 3 day optional trip to the fabulous capital of the Renaissance—Florence, Italy. We will have passes to the major museums and bus transportation. This trip is organized by the very talented and experienced Italian American directors of IL CHIOSTRO, Michael Mele and Linda Mironti. Janet & Steve will provide instruction throughout the trip which will include a trip to Siena and other painting locations in charming hill towns and vineyards.
The TRC will provide lovely accommodations and our Chief Andrea will delight us with his delicious creations. 2018 prices are $2895.00 for the 7 day Tuscany portion and $695.00 for the Florence portion with be honored if you sign up by Decenber 31. 2016. These costs do not include airfare, are for double occupancy and include all breakfasts and dinners at the TRC.
For our time in Florence, we will be staying at the Residence Michelangiolo, a restored Tuscan Villa, set in one of Florence's most exclusive areas. We will tour and sketch in the shadow of Leonardo, Michelangelo, and the Medici.